1-1-2019
NEW: Enrollment Pathway is now incorporated as part of myRutgers!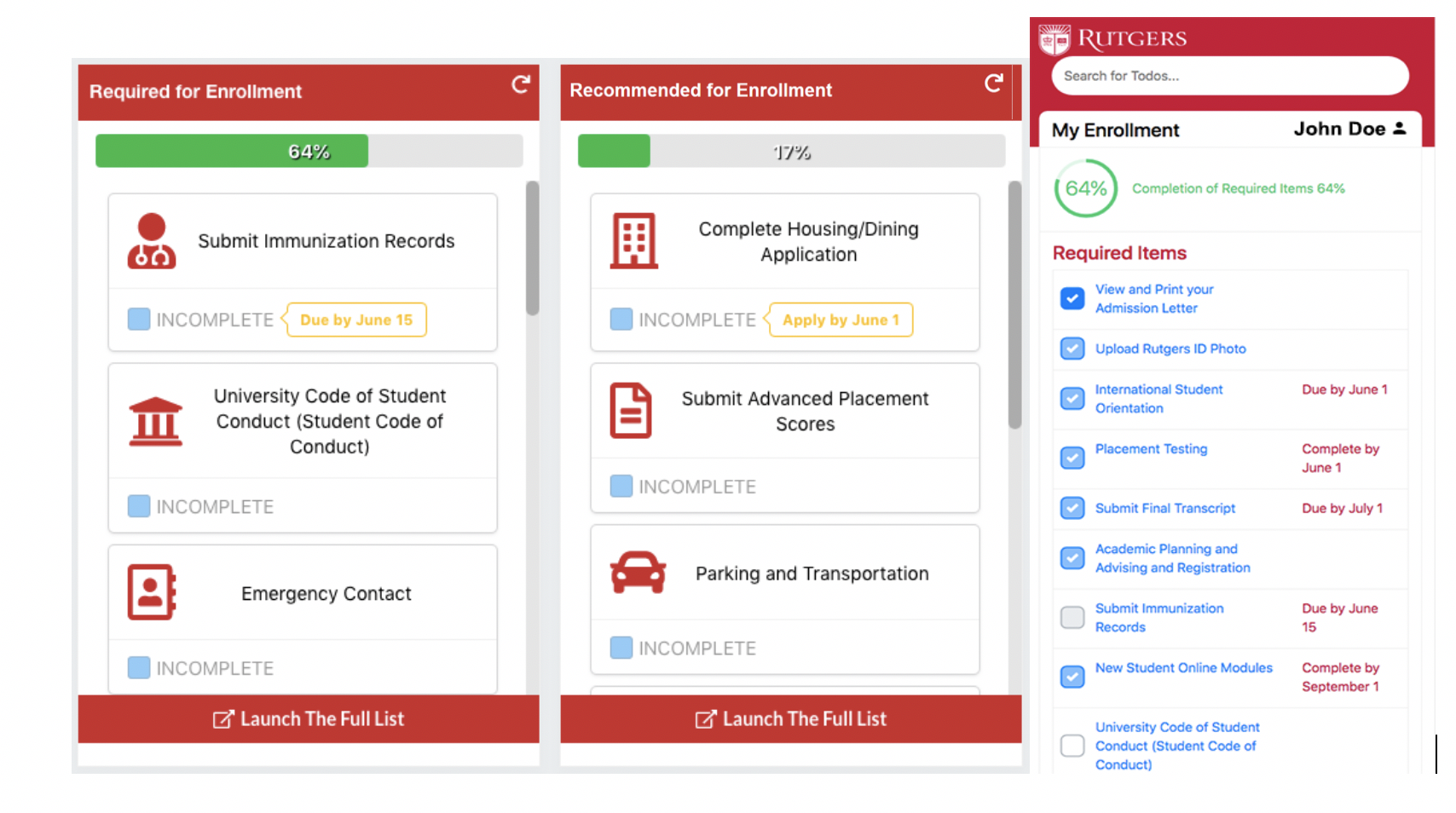 The Enrollment Pathway widgets on myRutgers Dashboard provide the required and recommended items for admit-coming students¿ enrollment.
Items included provide access and completion tracking of:
Uploading a photo for Rutgers ID card
Placement Testing
Academic advising
Orientation
Immunizations
Applying for housing
And more!
To access the myRutgers dashboard (for new admit-coming students), please first Activate your NetID and then click on the Login button on the top-right.
8-29-2016
Coming mid-July - Student Dashboard!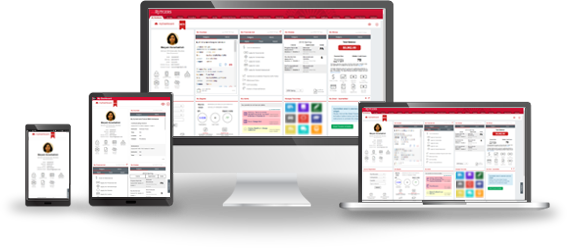 As a part of the Student Experience Improvement Initiative, myRutgers portal is being enhanced for students to include a new tab "My Dashboard". Features include:
Provides integrated and personalized university information grouped into intuitively named channels.

Includes direct links into applications, forms, and web sites to assist students with getting information and performing tasks online.

Dashboard design is easy to view and navigate on mobile devices and computers.
We are committed to providing you with a truly unique and friendly user experience. This initial beta version of the dashboard is only the first of many future upgrades to improve the experience for all members of the university community. We welcome your feedback, please use "Feedback" icon on the bottom right hand side of 'My Dashboard' once it is available.